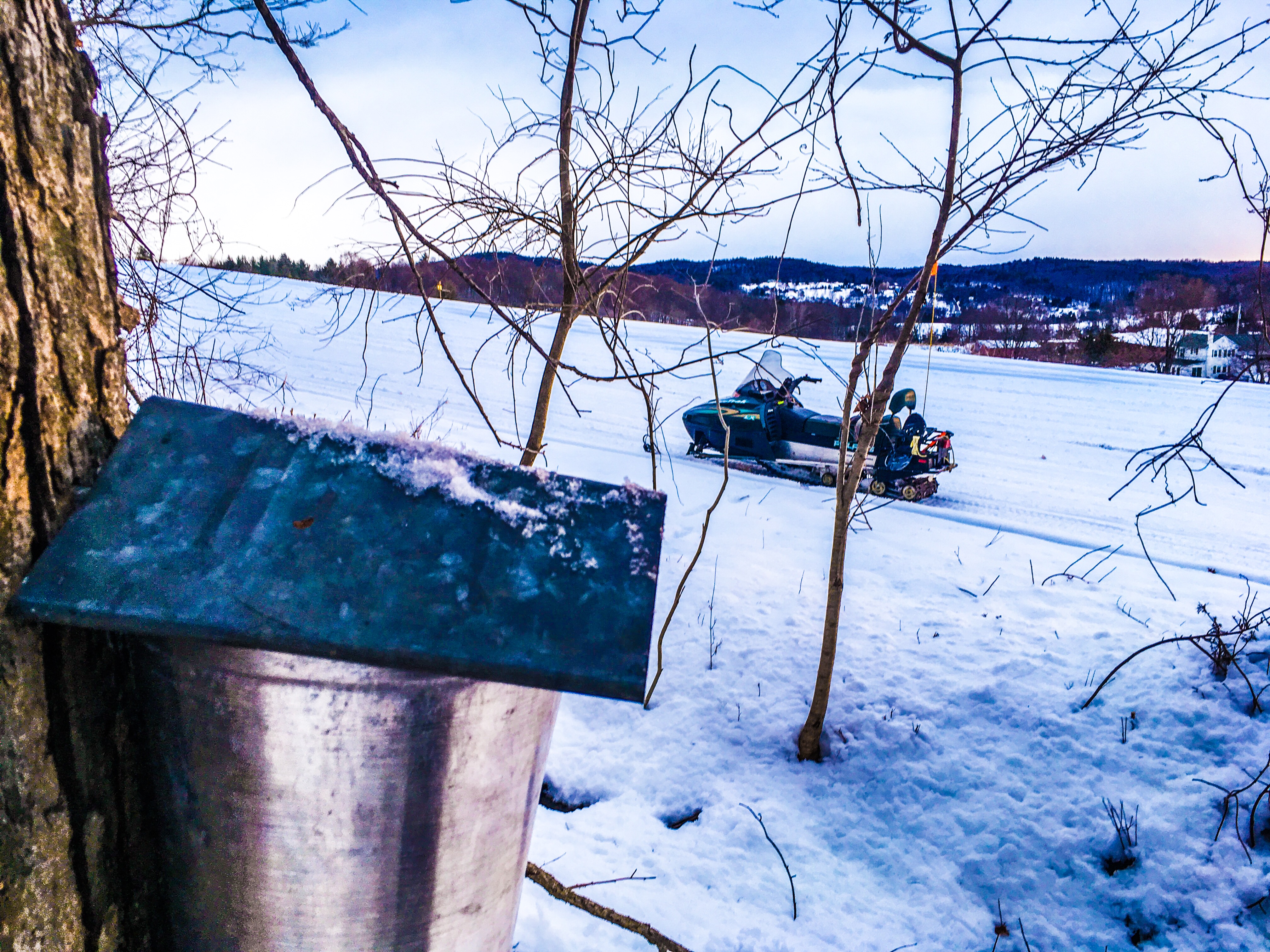 Norway Timelapse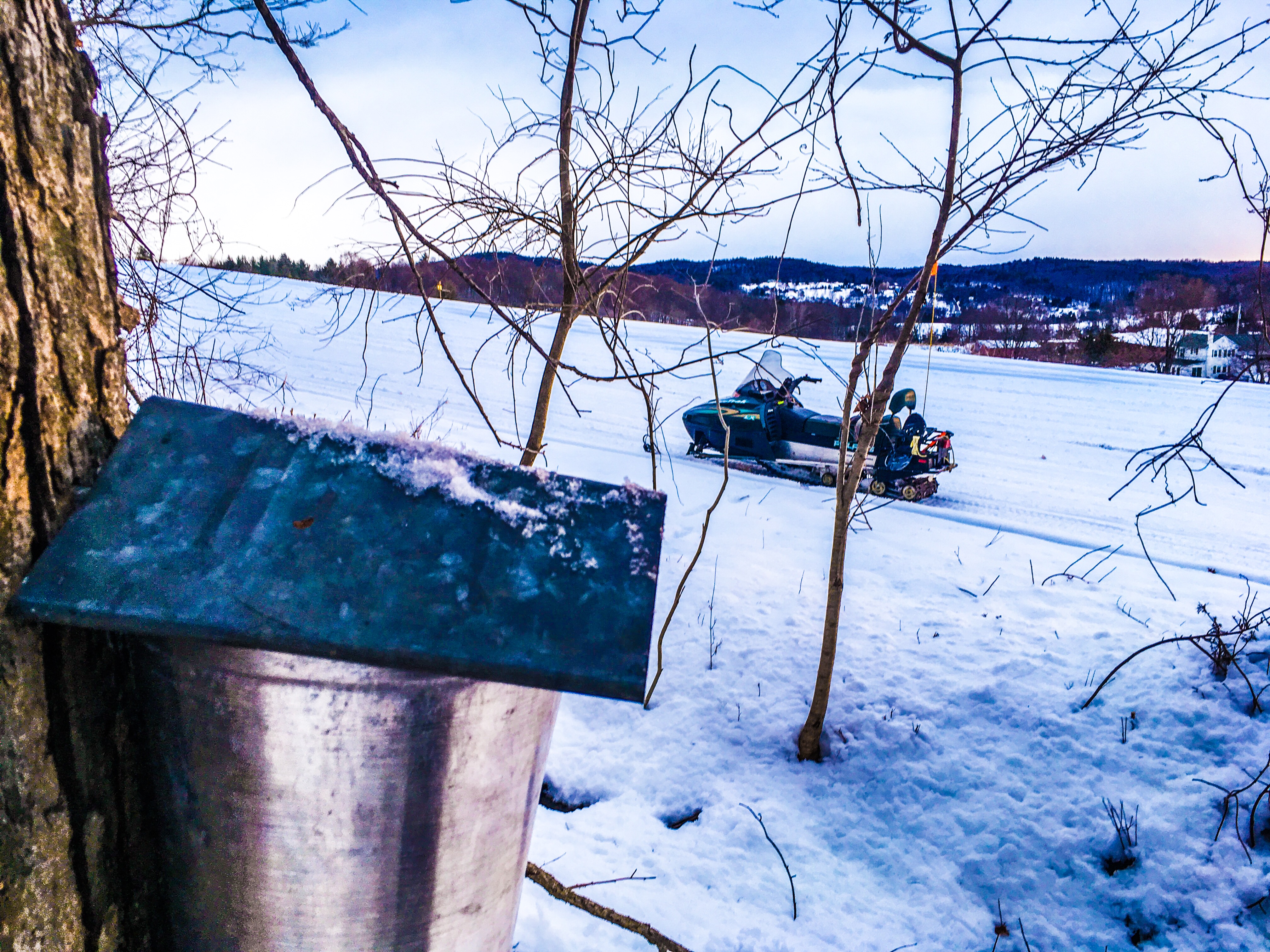 In the month of February as the days grow longer, and slightly warmer, our Polar Run slope becomes a sugarbush for our maple sugaring operation. Skiing along we enjoy the views of the Northern Catskills on one side, and sap buckets on the other. We head up and tap the maple trees that grace the sides of the slope and start the daily task of collecting sap, using either the sled or the gator.
Early spring ushers in yet another activity that we enjoy here at Polar Peak. As the sap starts flowing. we go hard to work collecting sap in our sugarbush along Polar Run, Northwoods and other parts of our farm to make our world famous "Peak Syrup". A lot of time and effort goes into making sure our syrup is just right.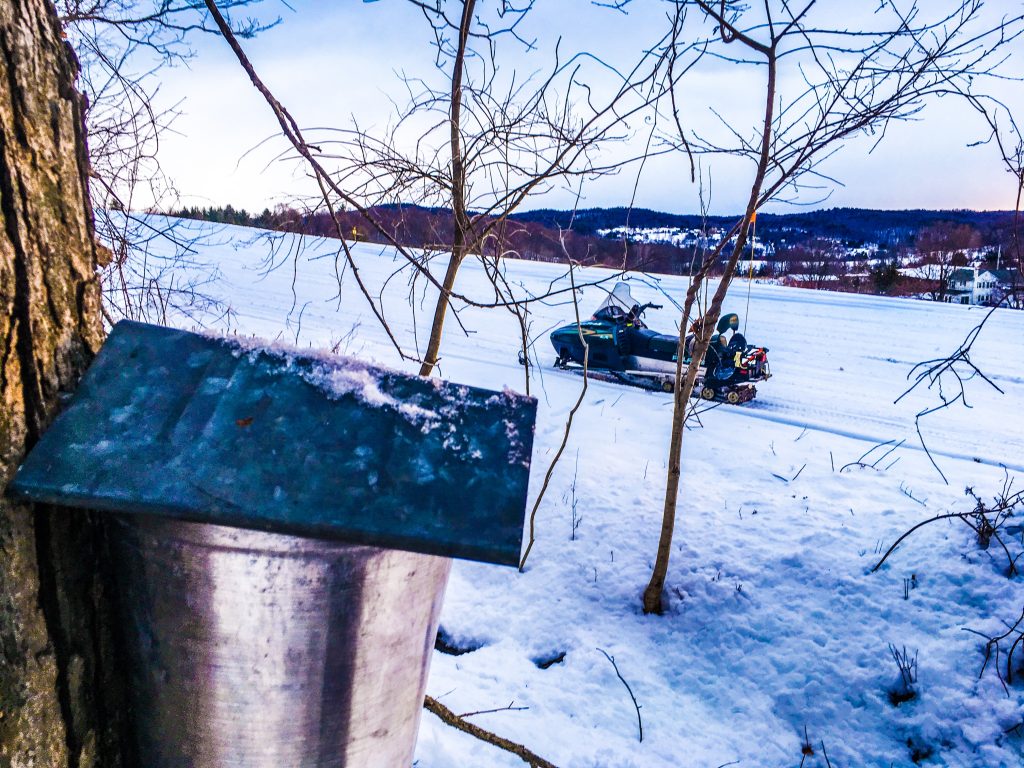 ---
About Maple Sugaring
Just the Facts
---
We have over 44 trees tapped along the Polar Run slope, in the northwoods and other parts of our farm.
Sugar content in the sap fluctuates during the course of the winter/spring.
The usual ratio of sap to syrup is 40 US Gallons to 1 US Gallon
We can boil down about 75 gallons of sap on a good day
Sugarbush maintenance and equipment maintenance requires attention year round, though we really start to focus on our season beginning in mid November.
Our evaporator is a Leader Half Pint, from the Leader Evaporator Co.
When we have a deep snowpack we use our sled/snowmobile to haul the sap back to the farm
We typically produce over 6 gallons of syrup annually.
Our sugaring season typically runs from from mid February until April 1st.
We use almost 2 cords of wood (Hardwoods and pine) in a season to power our evaporator.